The front door is a statement piece in any home. Whether you have a simple wooden door or a more elaborate design, your front door is usually the first thing people see when approaching your home. It can even be what distinguishes your home from the others on the block.
Read More
---

As a homeowner, the outside of your home is important to you. You want to make sure your home's siding is not just aesthetically pleasing but also durable and prepared to take on outside forces.
Read More
---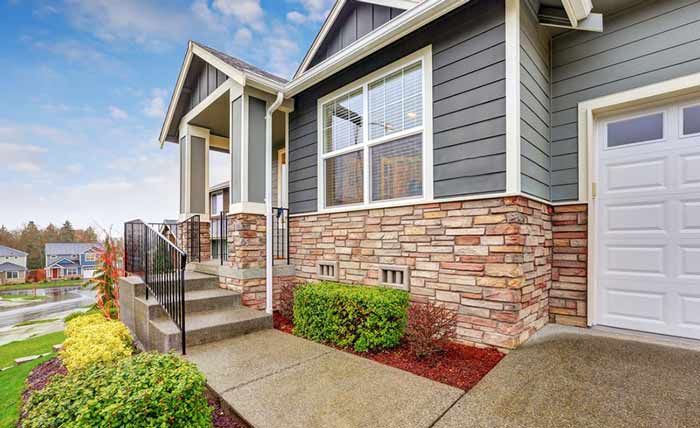 With so many design options available, it can be difficult to decide on the right window replacement for your space. Before making a final decision on the kind of window you should install into your home's bedrooms, living room, or kitchen, make sure you understand the basics of each window type.
Read More
---
So, the time has come to install new windows at your home—the question is, however, what type of windows do you need? With so many different window styles available, making the best choice for your home can seem like a daunting task.
Read More
---

Selling your home can be challenging, especially if the market is saturated. You may have thought to yourself, "How can I differentiate my home from all the others?" The best way to do that is to treat your home to a value-adding home renovation project.
Read More
---

The Largest Full Service Home Improvement Company in the Upper Midwest has expanded yet again into the Gateway to the Black Hills, Rapid City, SD. Look out for the newest Your Home Improvement Company (YHIC) location in town starting on December 1st, 2020.
Read More
---

Since 2004, we have been performing great home improvement services. At YHIC, we have handled a range of projects. From full-service restoration to simple window replacements, we have the knowledge needed for any home need.
Read More
---

Energy-efficient windows have been around for a while, which means you probably know they can help you save big on your energy bills. Not to mention they can make your home more comfortable year-round.
Read More
---

As we enter a new decade in 2020, one common new year's resolution among homeowners is to concentrate on ways to improve the home. Even if you're not completely ready for a full renovation, now's a great time to think about upgrades and replacements that will raise the value of your home.
Read More
---

The snow may have fallen, but that doesn't mean your chance to install a replacement shower has passed! Here at Your Home Improvement Company, we believe in providing exceptional bathroom renovations to Minnesota residents year-round—even in the winter!
Read More
---
Subscribe to Your Home Improvement Company's Blog