It's easy to forget just how important your bathroom is in your day-to-day life. We complete a variety of activities in the bathroom that help us prepare and close out our days. This is why it's so important to have a bath design that fits your needs and makes you feel comfortable.
Read More
---

The front door is a statement piece in any home. Whether you have a simple wooden door or a more elaborate design, your front door is usually the first thing people see when approaching your home. It can even be what distinguishes your home from the others on the block.
Read More
---

Are you getting ready to remodel your bathroom? From your guest baths to the master bathroom, you deserve to have a space that is safe, stylish, and luxurious.
Read More
---

As a homeowner, the outside of your home is important to you. You want to make sure your home's siding is not just aesthetically pleasing but also durable and prepared to take on outside forces.
Read More
---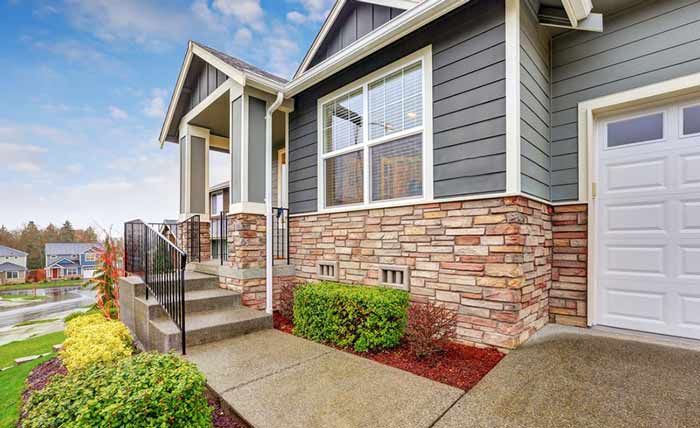 With so many design options available, it can be difficult to decide on the right window replacement for your space. Before making a final decision on the kind of window you should install into your home's bedrooms, living room, or kitchen, make sure you understand the basics of each window type.
Read More
---
So, the time has come to install new windows at your home—the question is, however, what type of windows do you need? With so many different window styles available, making the best choice for your home can seem like a daunting task.
Read More
---

Selling your home can be challenging, especially if the market is saturated. You may have thought to yourself, "How can I differentiate my home from all the others?" The best way to do that is to treat your home to a value-adding home renovation project.
Read More
---

A surprising number of bathrooms aren't designed for economical usage or even to be the most accessible spaces. Whether or not you are living with limited mobility, you can always use a little more convenience and safety in this part of the home.
Read More
---

If you're looking for a way to invest in your home this year, why not start with the bathroom? After all, it's the place in your home where you're most consistently alone, and it plays a huge part in your daily routine.
Read More
---

The Largest Full Service Home Improvement Company in the Upper Midwest has expanded yet again into the Gateway to the Black Hills, Rapid City, SD. Look out for the newest Your Home Improvement Company (YHIC) location in town starting on December 1st, 2020.
Read More
---
Subscribe to Your Home Improvement Company's Blog